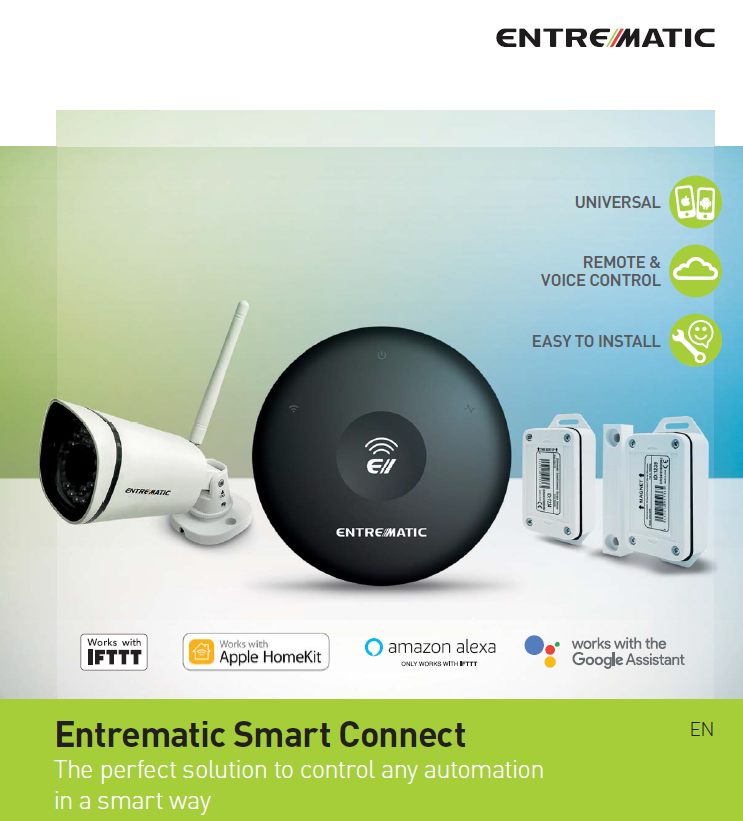 Smart opening: Smart Connect
Entrematic Smart Connect, with which you can operate garden gates or garage gates locally or remotely from a smart phone or computer. You can open or close the gate from anywhere with a free app that can be downloaded for Android or iOS. The gate-mounted sensor provides an immediate status report (open or closed) as well as information on the ambient temperature. As an option, an IP camera can be added to view the live image from the gate.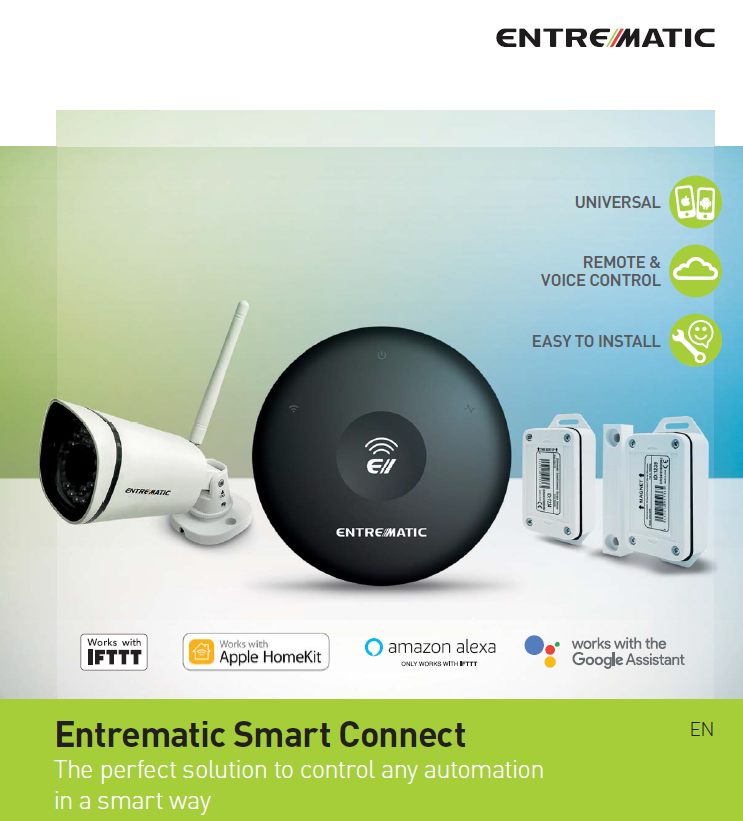 The device is compatible with Apple HomeKit, Amazon Alexa, and you can also create a Geofencing applet using the IFTTT application. This means that you can set an automated command to open the set automation (based on gps information) when you arrive in a specified area with your phone. For example, as soon as we are within the set distance, the barrier can be opened without pressing any button.